Mosaic hires Dilley from BHSI to lead financial institutions; BMS Re appoints Guy Carpenter's Gomez as Executive Vice President, Latin America and the Caribbean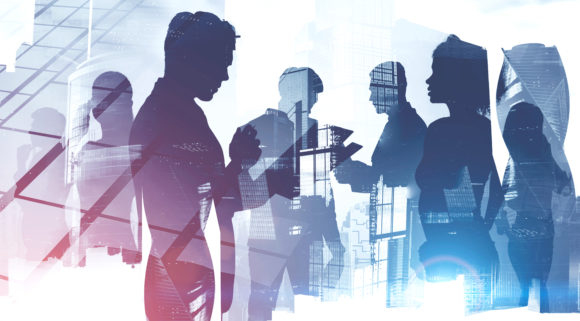 This edition of International People Moves details the meetings at Mosaic Insurance and BMS Re.
A summary of these new hires follows here.
BHSI Dilley at Lthe head Financial Iestablishments at Mosaic Insurance
Specialized underwriter Tom dilley joined Mosaic Insurance lead the company's global financial institutions division.
Based in London, Dilley has been appointed SVP, Head of Financial Institutions, taking overall responsibility for the unit launched and guided by Chris Brown throughout the company's first year. Brown will now focus entirely on his leadership role in driving Mosaic's syndicated capital program, working closely with a growing number of business partners to provide capacity to customers in specialty lines around the world.
Dilley has over 16 years of experience in the global financial institution market, bringing a wealth of established relationships with brokers and clients. Previously, he oversaw the UK Fi sphere at Berkshire Hathaway Specialty Insurance, building a leading business in the market. He also spent 12 years at ACE (now Chubb), most recently overseeing the product line in the UK and Ireland.
Coverage for financial institutions is one of Mosaic's six specialized lines, each selected for its high technical barriers to entry and its relevance to current and projected global market conditions. The other units include Cyber ​​Security, Political Risk, Political Violence, Transactional Accountability, and Professional Accountability.
***
BMS Re appoints Guy Carpenter's Gomez as Executive Vice President, Latin America and the Caribbean
BMS Re, independent reinsurance broker based in London, announces the appointment of Juan Carlos Gomez as Executive Vice President of BMS Re Latin America and the Caribbean (LAC), with immediate effect.
London-based Gomez will report to Pope Aidan, Executive Chairman and CEO of BMS Re Latin America and the Caribbean.
In this newly created role, Gomez will coordinate product development as well as the production and placement of regional facultative reinsurance and specialist activities in the London and Continental European markets.
Gomez has over 20 years of experience as a broker and underwriter. He comes from Carpenter Marsh for the AFC Latin America and the Caribbean, where he was Deputy Director General, after having been Director General of Guy Carpenter Colombia. Previously, he was Vice President of Generali Colombia and Regional Director of RSA Colombia.
"We are very happy that a professional of Juan Carlos' caliber has joined the team. His in-depth knowledge of our key strategic territories and the placement of complex FCC and specialty risks in international markets will enhance BMS Re's offering to clients, including cedants and independent retail brokers, "said Pope. "With a solid background as a broker and underwriter, Juan Carlos has a good appreciation of what our clients really need from international carriers. "
"I am delighted to join BMS Re as part of its expansion from its Miami hub to new territories in Latin America and the Caribbean. The independent structure of BMS Re and its strong interest in reinsurance in the region offers us a unique opportunity to provide innovative solutions to clients ", commented Gomez.
The most important insurance news, delivered to your inbox every business day.
Receive the trusted insurance sector newsletter