PayNet launches Financial Statement Report™ to improve SME lending experience and results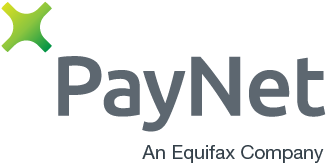 "With FSR, a single click saves lenders time and gets them much-needed capital faster, while providing a clearer picture of risk."
SKOKIE, Ill. (PRWEB)
June 27, 2019
PayNet, an Equifax company that provides small and medium-sized business (SME) credit and analytics, today launched the PayNet Financial Statement Report™ (FSR). With a single click, financial institutions can use FSR to collect applicant financial data to accelerate decision time and increase small business lending.
PayNet's FSR was developed to solve the outdated process of lenders manually collecting, sharing and analyzing applicants' financial statements. FSR connects to over 80% of all SMB accounting platforms, including QuickBooks and Microsoft Solutions, to enable borrowers to securely and seamlessly share financial documents with lenders. The time saved through FSR's digital capabilities means easier, faster and safer credit decision-making for financial institutions.
"Lenders waste hours manually searching and reviewing financial statement data. This leads to delays, poor customer experience and inefficiencies that negatively impact the bottom line for lenders and borrowers," said William Phelan, Senior Vice President and General Manager, PayNet. "With FSR, a single click saves lenders time and gets them much-needed capital faster, while providing a clearer picture of risk."
Using automated loan processes also provides more reliable financial data by eliminating data entry errors, removing bias, and standardizing data quality protocols. FSR data is encrypted, hosted in the cloud, and governed by borrower consent.
The traditional credit underwriting process can take up to 30 days and 99 working hours, making loans under $500,000 generally unprofitable and unreliable. "We are committed to developing new digital lending solutions that bridge the credit gap for small businesses," Phelan added. "Main Street businesses are hungry for capital. FSR opens the door to more applicants and more profitable loans, a win-win for lenders and local businesses.
Additional information about FSR is available on the PayNet website. A replay of PayNet's latest webinar on Digital Lending and the U.S. Economy is also available by visiting http://www.PayNet.com.
About PayNet

PayNet, Inc., an Equifax company, is the leading provider of small business credit ratings that enable lenders to manage credit risk, grow productive assets and operate credit processes at lower cost. PayNet maintains the largest proprietary database of small business loans, leases and lines of credit, including over 24 million contracts worth over $1.6 trillion. Using industry-leading analytics, PayNet converts raw data into real-time marketing intelligence and predictive insights that subscribing lenders use to make informed small business financial decisions and improve their business strategy. For more information, visit http://www.PayNet.com.
Share the article on social networks or by e-mail: